Equine Law/Horse Disputes
07.01.2021 - IMPORTANT:
Please note that due to the high demand for the services of the Equine Law team, we are unable to take on any new cases or offer free initial advice for the next month. This has not been an easy decision, but we need to consider our current clients and the service we provide to them. The position will be reviewed in February 2021.
We sincerely apologise for any inconvenience caused.
Michael Bower heads up our Litigation Department which specialises in Equine Law / Horse Disputes.
As a keen horseman he provides legal advice and expertise which is backed by years of competing, breeding and owning ponies and horses.
Michael and Rebecca Garrity are well aware of the variety of equine disputes and issues that arise within the equestrian world and this enables them to apply a depth of understanding that can make a real difference to the outcome of any equine legal case.
If you run a horse based business (sales, livery yard, competition yard) then the threat of litigation can be extremely worrying particularly where, for example:
you have tried to resolve the situation
a significant amount of time has passed since the sale of a horse/pony
you don't feel you were liable or responsible for the injury to a horse/pony
We specialise in:
Equine Disputes (Horse / Pony Disputes)
Sale & Purchase Disputes
Accidents involving riding/horses/ponies
Vet/Veterinary Disputes & Negligence Claims
Farrier/Blacksmith Disputes & Negligence Claims
Equine Dentist & other Equine Services Disputes & Negligence Claims
Agreements & Contracts e.g. Loan or Livery Agreements
Horse Insurance Claims & Disputes
Public Liability Issues
Land Disputes
If you don't see what you're looking for here please give us a call, the chances are we'll be able to help.
Please note: Where both parties in a dispute are insured by the BHS (British Horse Society) and one party is already represented by the BHS's insurers we may be asked to respresent the other party.
Of course, everyone hopes that disputes can be resolved amicably and whilst we appreciate that no-one really wants to involve a solicitor the simple fact of the matter is that not obtaining the right guidance early on can be false economy. The expertise and advice our firm offers can:
simplify and shorten the legal process,
provide you with a realistic assessment of your situation,
potentially avoid the need for formal court proceedings, and
provide you with the comfort of knowing that all the legal issues will be managed professionally.
To help make things a little easier we offer:
Home visits and out of hours appointments (by prior arrangement)
Off street parking
Disabled parking and facilities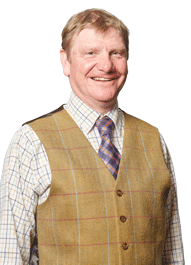 Michael Bower
Director & Solicitor
Learn More
Learn More