What is a ToLATA case?
Certain types of property or land disputes are covered by the Trusts of Land and Appointment of Trustees Act 1996 (ToLATA).
These disputes normally arise where two or more people are cohabiting in a property. This may involve a residential property or a property where business activities also take place e.g. a farm.
Examples of where disputes can arise:
Where one party sells their house and moves into their partner's property. The money from the house sale is used to improve the 'joint' property.  The co-habitees' relationship fails and there is a dispute about the equity each has in the property.
Where a farm or agricultural/rural business is also home to family members and their spouses and/or partners. If a dispute arises in these circumstances it can threaten not only the the farm but also any business activities. This can also happen in circumstances where the farm is tenanted.
ToLATA Applications
There are two main types of application that can be made under ToLATA to resolve disputes about land. These are:
to decide who is entitled to occupy, and
to decide the nature and extent of the ownership
of a property owned by two or more people.
These applications permit a court to decide who are the legal and beneficial owners of a property, and in what proportions.
Other Legal Powers
There are other legal powers that allow a court to direct the owner of land to behave in a certain way. In disputes about co-ownership, these powers are used most frequently to require a co-owned property to be sold so that the proceeds can be divided.
It is important to recognise that ToLATA limits a court to deciding on co-ownership of property. ToLATA does not give the court the power to vary that co-ownership, and adjust the proportions that each person owns.
Michael Bower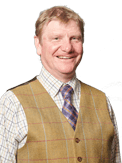 Michael Bower is a Director and Litigation specialist. He has dealt successfully with a number of complex ToLATA cases. These cases often  involve the services of an experienced barrister and may be dealt with via mediation not just through the courts.
"I would recommend that anyone entering into a property co-ownership arrangement (cohabitees), whether there is a business element or not, should seek good legal advice. Contracts can be drawn up to protect each individual in the event of a fall out or dispute."
If contracts are not drawn up at the beginning of these arrangements then these cases can hinge on who said what. Any litigation can be stressful and expensive and ToLATA cases are no exception. It is always best if legal advice is sought as early as possible.
Free Initial Enquiry
Michael would be delighted to explain how he and his team can help you. For your free, initial enquiry, please: