Michael Bower
Michael Bower
Reference: MSB
IMPORTANT ANNOUNCEMENT:
Due to the high demand for his time on current matters Michael will not be taking on any new cases or providing free initial litigation advice until after 31.07.2020.
Other members of the Litigation team will continue to be available via 01535 662644.
Background
I have been a Litigation solicitor for over 30 years and in that
time have built up a wealth of experience and an excellent
reputation in my field of work. My competitive nature means
that I like to work & play hard and don't like to lose in either
environment.
Disputes relating to land and estates.
Disputes relating to commercial transactions and businesses.
Personal and commercial horse disputes.
Disputes relating to wills, probates and estates.
No-one ever wants to be in the position where they need to resolve a dispute through a solicitor, I understand that, but getting my advice as early as possible can save you money in the long run and in many cases resolve the matter without the need to go to court.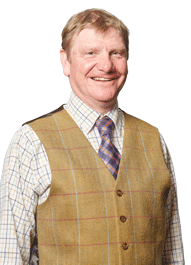 Testimonials
Re: Michael Bower
I became very disenchanted with the firm of solicitors I had used in Skipton for many years. They were disinterested in my situation except when they were sending me bills for their ineffective work.
I sought advice from a friend who is a retired solicitor who recommended Michael Bower of Waddington Turner Wall in Keighley.
I met Michael who impressed me with his direct no nonsense approach. He offered more advice and assistance at our first meeting than the previous firm had in the previous 9 months. Eventually my situation was resolved to my satisfaction. I recommend this solicitor who I have found to be highly efficient.
Mr P Bye 14.03.2018
Mr P Bye - Re: Michael Bower
Re: Michael Bower
I have spoken to Michael Bower today and he as given me some very good advice on a problem I am having with a big car sales company (5 star rating).
Mr C Williamson 05.05.2017
Colin Williamson - Re: Michael Bower