Equine Law
Michael Bower heads up our Litigation Department which also specialises Equine Law and Horse Disputes.
As a keen horseman he provides legal advice and expertise which is backed by years of competing, breeding and owning ponies and horses.
Michael and Rebecca Garrity are well aware of the variety of equine disputes and issues that arise within the equestrian world and this enables them to apply a depth of understanding that can make a real difference to the outcome of any equine legal case.
Please note: Where both parties in a dispute are insured by the BHS (British Horse Society) and one party is already represented by the BHS's insurers we may be asked to respresent the other party.
IMPORTANT ANNOUNCEMENT:
Due to the high demand for his time on current matters Michael will not be taking on any new cases or providing free initial litigation advice until after 31.07.2020.
Other members of the Litigation, Disputes and Equine Law team will continue to be available via 01535 662644.
Equine Law:
Equine Disputes (Horse / Pony Disputes)
Sale & Purchase Disputes
Accidents involving riding/horses/ponies
Vet/Veterinary Disputes & Negligence Claims
Farrier/Blacksmith Disputes & Negligence Claims
Equine Dentist & other Equine Services Disputes & Negligence Claims
Agreements & Contracts e.g. Loan or Livery Agreements
Horse Insurance Claims & Disputes
Public Liability Issues
Land Disputes
If you don't see what you're looking for here please give us a call, the chances are we'll be able to help.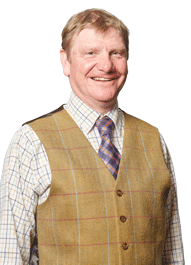 Michael Bower
Director & Solicitor
Learn More
Learn More